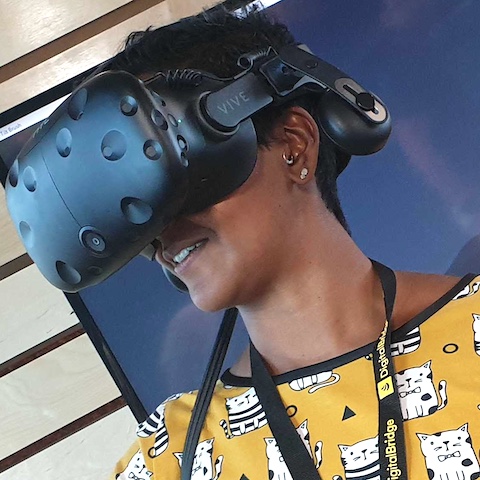 About Vimla Appadoo
Vimla is a new mum to Devi and the Director of Culture Design at Honey Badger.
Over and above everything, Vimla is passionate about embedding fearless change across organisations, to design safe workplaces where everyone can thrive. Vimla is a design thinker, international speaker and advocate for changing the way businesses think: using technology, design and culture to align profit and purpose.
Vimla works across large scale organisations, small businesses and scaling startups, bridging the gap between the public and private sector. At 21, Vimla Co-Founded Experience Matters, a design-thinking consultancy with clients including the NHS, is the founder of Northern Collective: Women in Public Space, and SheSaysMCR.
Designing your design process
As we started to scale our product we realised we needed scale our design system and process to help us make design decisions better, faster and in a way that could be communicated across the company.
Join this talk to understand how to approach designing your process, what worked for us and how to scale up for growing teams.