June 22nd and 23rd at Tobacco Dock
UX London 2023 is a wrap!
Thank you for joining us at Tobacco Dock for a two-day conference covering all aspects of the design process from user research and interaction design through to product design and design systems.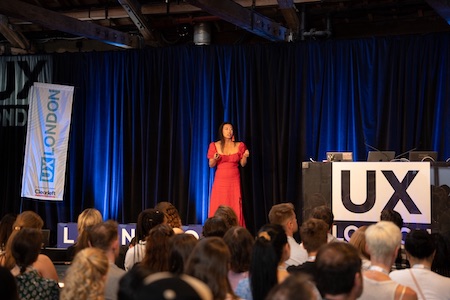 Each day featured a morning packed with inspiring talks followed by an afternoon of practical hands-on workshops. It's the perfect blend!
Whether you're a product designer, researcher, content writer, design engineer, or project manager, UX London is for you.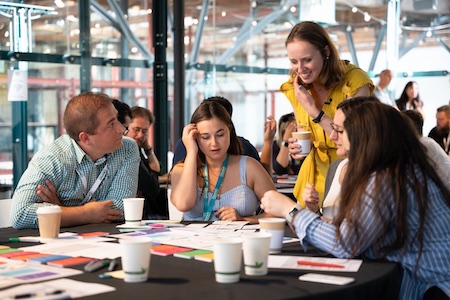 Speakers
You heard from fantastic speakers! Covering product design, design systems and more, this is just a sample of what was on the UX London line-up…
Speakers in previous years include Candi Williams, Don Norman, Alan Cooper, Christina Wodtke, Erika Hall, Jared Spool, Peter Morville, Margot Bloomstein, Abby Covert, Peter Merholz, Karen McGrane, Kim Goodwin, Luke Wroblewski, Jeff Gothelf, Kristina Halvorson, and more.
Check out over ten years of UX London: 2022 2019 2018 2017 2016 2015 2014 2013 2012 2011 2010 2009